people
React developer
Looking for people who eat React, breathe React, live React. You have a life aside of React? No thanks.
Hi, we're Human. We've been developing and designing websites and apps for 18 years and counting. You've probably used some of the projects we did like RTL, NovaTV, Dnevnik, Coolinarika, Podravka or Lino.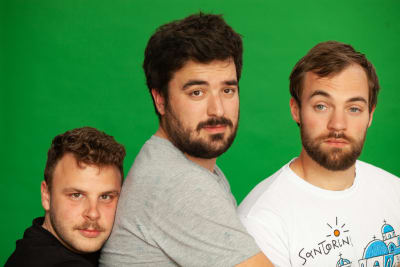 Wanted
Good products require good development and we make great products. Our engineers work together with designers and content creators in the same room. Our management & sales cruise the world at our expense, but they also bring in the clients, so we're fine with that.
Now they've sold this big project and that's very good, but also not so good. We got the skills, but we need more people. That's why we're looking for great React developers.
Our expectations
For starters, the best way to meet some expectations is by making a list. Our team lead Momo was asked to quickly write up some expectations. Here's what he said.
JavaScript experience (TypeScript is a bonus)
React ko vodu pit (React Native is a bonus)
Server-side rendering is a must (Next.js)
State management, also a must (Redux, Redux Saga)
CSS in JS (Emotion) - yup, a must
Git Git Git
Understanding of Webpack and Babel
API consumption - love it
Knowledge of Node.js gets you extra points
Our point of view
We choose technologies according to specific project needs. We don't use an axe to unwind a screw. If we get stuck, we don't beat our head against the wall - we Google, ask questions and learn new things.
We don't care who's in the office from 9 to 5. We don't have stop watches. What's important is high quality of our deliveries.
We're not big on formalities either. Healthy, direct relationship and communication comes before anything. Solid arguments always win over hierarchy. "Bugger off" is fine as well.
When under a deadline, we grind our teeth and do the job. When not, we drink beer. Or we make our own. It's good. Sometimes.
What's in it for you
A lot. Steady job in a company many people would like to work at. Ability to work from anywhere, as long as your stuff is done on time and performs well. You don't have to punch that card at the factory entrance to get your hours clocked.
An opportunity to grow as high as a kite. Or at least as high your skills and "I want more's" take you.
A team of people like you've never seen before. It's amazing to be Human.
Send us your CV and your git URL/some code samples at jobs@humaninteraction.com and let's eat peanuts together!
* By sending your application you confirm that you accept our Privacy policy.