people
Project Manager
We need you to be our Project Manager. If ever there was a chance to lead for the win, this is it.
Hi, we're Human. We've been developing and designing websites and apps for 18 years and counting. You've probably used some of our solutions like RTL, NovaTV, Dnevnik, Emmezeta, Coolinarika, Podravka or Lino.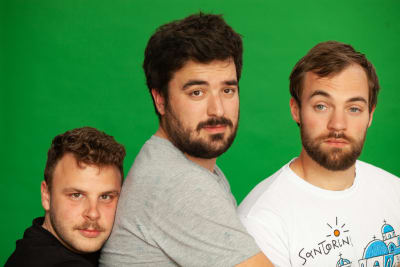 Wanted
A Project Manager with at least 2 years of experience in managing digital/IT projects. Having worked in an agency scores you extra points.
Our expectations
Ability to communicate in a short, precise, up-to-the-point manner, and do so in excellent English. Sorry, no bonus points for that one, it's a must.
Since you'll be leading teams, it goes without saying you have to be a team player. Motivating and criticizing constructively is a daily chore, as is giving meaningful feedback.
If you are able to take the mistakes you've made and turn them into your advantage, we're in business. It is mandatory to always strive for improvement of both yourself and the solutions we provide to clients. You need to be able to pass your knowledge onto others.
Ability to think analytically and be organized. Cannot stress this one out enough.
It's about the users, not about us. We need you to find solutions for problems and not the other way around.
Negotiator - noun [C]: "someone who tries to help two groups who disagree to reach an agreement with each other". Yup, we need you to be that.
About the job
You'll own your projects. That means you will unpack briefs, make presentations and offers, determine budgets and create project timelines.
You are the link between your team and the client. You need to know whether the project is on-track, deliver the deliverables, oversee quality and budget. RIsk detection is key.
The whole package has to be meticulously documented and presented to both the team and the client.
Our clients need to be led through the project. Think proactive, think upgrades, think solutions, think upsell.
Our point of view
We choose technologies according to specific project needs. We don't use an axe to unwind a screw. If we get stuck, we don't beat our head against the wall - we google, ask questions and learn new things.
We don't care who's in the office from 9 to 5. We don't have stop watches. What's important is high quality of our deliveries.
We're not big on formalities either. Healthy, direct relationship and communication comes before anything. Solid arguments always win over hierarchy, "bugger off" is fine as well.
When under a deadline, we grind our teeth and do the job. When not, we drink beer. Or we make our own.
What's in it for you
A lot. Steady job in a company many people would like to work at. Ability to work from anywhere, as long as your stuff is done on time and performs well. You don't have to punch that card at the factory entrance to get your hours clocked.
An opportunity to grow as high as a kite. Or at least as high your skills and "I want more's" take you.
A team of people like you've never seen before. It's amazing to be Human.
Send your CV to jobs@humaninteraction.com and let's eat peanuts together!
* By sending your application you confirm that you accept our Privacy policy.