people
We are looking for a senior UX/UI designer
UX/UI. Senior. UX/UI. Senior.
Hi, we're Human. An award winning digital agency that's been designing websites and mobile apps for 18 years and counting. You've probably used some of the projects we did, like RTL, NovaTV, Dnevnik, Coolinarika, Podravka or Lino.
Our PoV
We choose technologies according to specific project needs. We don't use na axe to unwind a screw. If we get stuck, we don't beat our head against the wall - we Google, ask questions and learn new things.
We don't care who is in the office from 9 to 5. We don't have stop watches. What's important is high quality of our deliveries.
We're not big on formalities either. Healthy, direct relationship and communication comes before anything. Solid arguments always win over hierarchy. "Bugger off" is fine as well.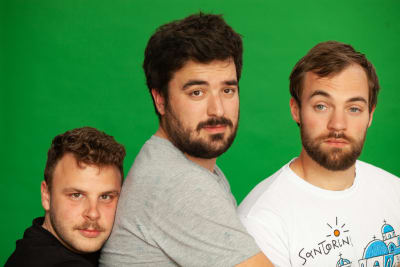 What we need
A senior UX/UI Designer. One with an attitude. One with experience (that's the senior part). One that knows what a nice interface looks like (that's the UX/UI part).
We expect you to design complex web apps in a breeze, argument your stance and change it in case of good counter arguments.
We also expect you to be able to put yourself in the end-user's shoes and understand that we're doing it for them. We're not drawing paintings - we're creating meaningful digital interactions.
If designing websites and apps makes you smile - you're the human we're looking for.
What we offer
We're all about mutual pleasure. You give us your best, and for return we'll give you:
Flexible hours, flexible location
An award-winning environment
Large projects that make an impact
Career switch possibilities
Paid overtime, vacation and sick leave
Show us your work
Send us your portfolio. But not just pretty pictures. Tell us about your projects. We want to know everything: what was your task, your approach, all the problems you've encountered along the way, solutions, variations. Really, everything.
To continue, please confirm we understand each other:

* By sending your application you confirm that you accept our Privacy policy.