people
Manage our communities
Take charge of our Social Networks and related things. Stuff. Work. You decide and publish.
Hi, we're Human. We've been developing and designing websites and apps for 18 years and counting. You've probably used some of the projects we did like RTL, NovaTV, Dnevnik, Emmezeta, Coolinarika, Podravka or Lino.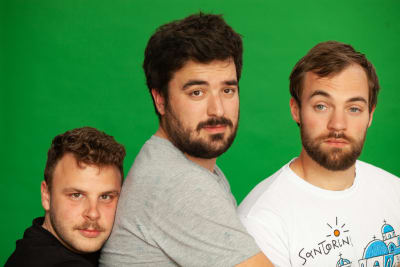 Wanted
A responsible, proactive Community Manager. One able to think long term and write literate and meaningful and engaging posts and know the difference between truly literate and meaningful and engaging posts and annoying crap anyone can come up with.
You to plan and create, publish, manage and optimize campaigns and posts, figure out and prepare visual material, put it all together and publish. And have it perform well.
We're big on strategy so yes, we'll also need you in strategic planning of online Social presence. There'll be some fan interaction, media interaction and client interaction as well.
To top it all off you'll analyze performance and report and pitch proactively with promising improvement ideas.
Sounds like a lot? It is, if you're not the right person for this job.
Our expectations
Responsibility, creativity, structure. We're a team here at Human and need you to blend in. We'll help you out with that.
We need you to really own social networks and digital in general.
Presentational and communication skills.
Photoshop skills score extra points. Wanting to take those skills further scores you extra points on top of extra points.
Top notch English and Croatian language verbal and writing skills. This is obviously a must.
Our point of view
We choose technologies according to specific project needs. We don't use an axe to unwind a screw. If we get stuck, we don't beat our head against the wall - we Google, ask questions and learn new things.
We don't care who's in the office from 9 to 5. We don't have stop watches. What's important is high quality of our deliveries.
We're not big on formalities either. Healthy, direct relationship and communication comes before anything. Solid arguments always win over hierarchy. "Bugger off" is fine as well.
When under a deadline, we grind our teeth and do the job. When not, we drink beer. Or we make our own. It's good.
What's in it for you
A lot. Steady job in a company many people would like to work at. Ability to work from anywhere, as long as your stuff is done on time and performs well. You don't have to punch that card at the factory entrance to get your hours clocked.
An opportunity to grow as high as a kite. Or at least as high your skills and "I want more's" take you.
A team of people like you've never seen before. It's amazing to be Human.
Send us your CV at jobs@humaninteraction.com and let's have a beer!
* By sending your application you confirm that you accept our Privacy policy.